The community Web Site brought to you by Dominator Web Design
Places of Interest

Travel and Travel Agents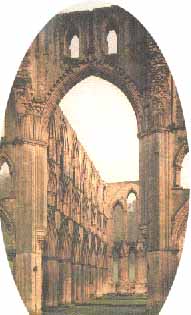 To search, just enter the area or place name in the search box and 'click' on the search button.
Use lower case letters only
For example, to search for Historic Houses - put in the search box "historic" or "house" or "castle"
house museum castle swimming walking well horse pottery craft market gallerie
Tell us about places in the area you have visited using the feedback form.
Click on submit to search - do not press the enter key.
Do not include any symbols such as commas, full stops, speech marks etc.

Confirm details with the organisation concerned - if you spot an error please contact the editor with the details.
If you have visited somewhere not listed here - tell us about it using the feedback form.
Travel and Travel Agents




Visiting Britain ? Check this site out...



Or why not visit the Town Pages


BACK
ChesterfieldWeb Contents
Copyright © Dominator Web Design1999
---
Places listed:
Wirksworth Heritage Centre
Vintage Bus Service
Creswell Crags Visitor Center
Whaley Thorns Heritage and Environment Centre
Whitwell Walks
Bolsover Castle
Harwick Hall
The Herb Garden
Blue John Caverns
Treak Cliff Cavern
Wind in the Willows
Tales of Robin Hood
Chesterfield Museum
Doddington Hall
Barlborough Hall
Worksop Manor Lodge
Wollaton Hall
Peacock Heritage Centre
Eyam Hall Craft Centre
Eyam Museum
Glasslights
The Stencil Shop
L for Leather
ORB Music Eyam Hall Craft Centre
The Woodworkers
Copper Mountain
Tactile Ceramics
Peveril Castle
Speedwell Cavern
Arkwrights Cromford Mill
Sutton Scarsdale Hall
Wingfield Manor
National Coal Mining Museum
Temple Mine
American Adventure
Gullivers Kingdom
Midland Railway Centre
National Stone Centre
National Tramway Museum
Pooles Cavern
Alton Towers
National Centre for Popular Music
Chatsworth House
Peak Cycle Hire Cenrtes
Bakewell Cycle Hire
Revolution House
Renishaw Hall
Peak District National Park